The Port Austin area has several venues to enjoy great live music.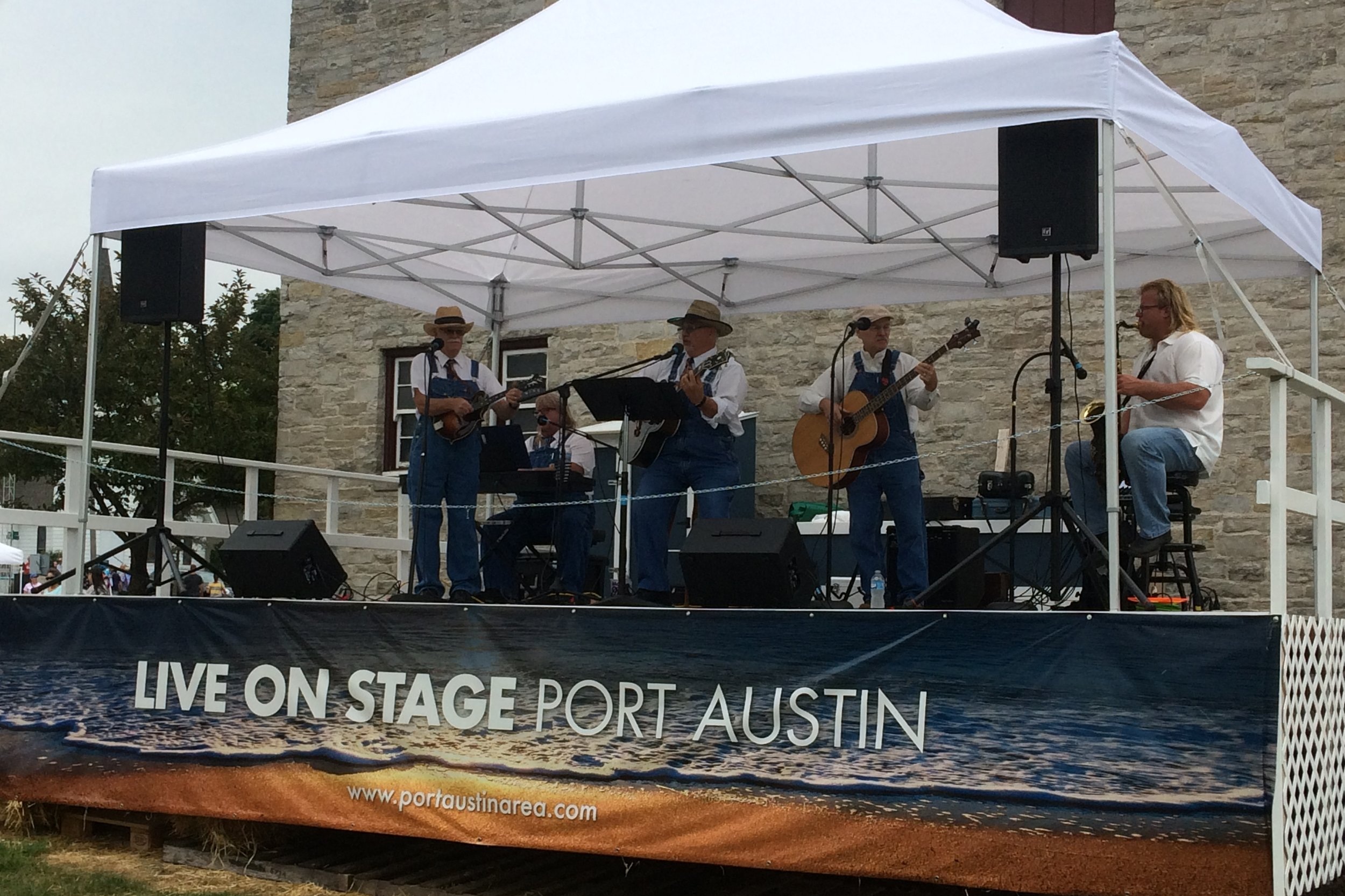 Every Saturday during the Famers Market Live on Stage! features live musical entertainment from the local area and throughout the Great Lakes region on their outdoor stage.
Bring a lawn chair or blanket, relax and enjoy a delightful array of music while you shop.
The Village Green is home to the Port Austin Farmers Market, Pop up shops, and live music!
The Port Austin Community Playhouse puts on a number of great events throughout the year, including live music!
PAK'S Backyard expands their summer music program this year with FREE live music All Weekend, every weekend as well as special live music celebrations throughout the summer.
The Tap Room at Bird Creek Farms
The Tap Room at Bird Creek Farms will continue to bring great music to their gorgeous outdoor amphitheater.
The Bank 1884 is a great place for more than just food and drinks! Join them throughout the summer as they host live music performances from a variety of artists and genres.
Situated on the lake in Grindstone City, Captain Morgans hosts music & events throughout the summer season.